401 Lake Ave E, Hackensack, MN
____________________
______
Worship Videos
Sunday Service
Fellowship
Men's Group meets at 9:00am on the first Tuesday of each month.
Women's Group
meets 1:00pm on the second Thursday of each month.
There are times when they meet off-site for special events or programs.
Saturday, August 20th
5:30pm @ Union

How to sign up:
Get a team of 8 or fewer together.

Email or call the church to save a table (unionucc401@gmail.com or 218-675-6300).

Pay $10 per person to play trivia.

Bring food and snacks for your table…

Drinks will be sold on site (no alcohol).

Prizes for 1st Place Team
All proceeds go towards the community ministry of Union Congregational Church.
August 14th
10:45am (After Church)
In the Friendship Hall
Union has been an Open and Affirming Church to the LGBTQ+ community since 2017.
What are our next steps forward?

What does open and affirming mean to a small rural church?

How can we be advocates to our friends in the LGBTQ+ community?
Come join our conversation.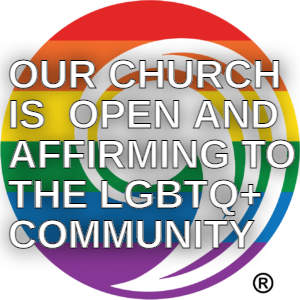 COPYRIGHT NOTICE
The information on this site is the property of Union Congregational.
No broadcasting or duplication of any sermons allowed without permission from Union Congregational.
CONTACT US
401 Lake Ave. E
PO Box 10
Email: unionucc401@gmail
Phone: 218-675-6300
Emergency Phone: (218) 507-1905