401 Lake Ave E, Hackensack, MN
____________________
______
Dear Friends,
The Leadership Council of Union Congregational met yesterday for its monthly meeting. One of the items we discussed is a question that is on everyone's mind, "When can we worship together again?". There are many opinions about this question and I wanted to take some time let you all know our stance.
IN-PERSON WORSHIP
The UCC Minnesota Conference has asked all churches in our denomination to not have in-person worship services until mid July. We (Union) will follow their recommendation. We will reassess our situation during the next Leadership Council meeting June 18th to discuss whether we can open earlier. We are working hard on streaming our Sunday service so it is easy to view. This week we will not only be live on Facebook, but you can also watch us on YouTube.com and our church's website (www.unioncchackensack.com). We have purchased some new equipment to make the video less "glitchy" and the sound better. Our hope is to create a clear message of love and encouragement through this new medium.
Ministry and Business Groups
It is the Leadership Council's decision to have groups of 10 or fewer people to use the Friendship Hall for Men's Fellowship, Women's Fellowship, Bible Study and any committees that normally meet. I ask that Sabbastian's office and the Library remain off-limits for now. We ask and highly recommend everyone to wear masks, space 6 feet apart and wipe down tables, chairs and any surfaces used.
Our hope is to create a sense of community in a safe way. We will be cautious and move slowly, not because we are fearful, but because we want to protect and develop a place where everyone feels comfortable. If you do not feel comfortable coming to the church, that is okay. We will continue to connect through phone calls and outdoor visits as well.
May God keep you and protect you. May Christ surround you and comfort you, and may the Holy Spirit give you guidance and strength.
Blessing to you all,
Pastor Torri Vande Zande
Joni Kumpula – Moderator of Church Leadership Council
During office hours, our emergency phone number
(218-507-1905) will be forwarded to either Pastor
Torri, or our office administrator Sabbastian.
Please call us if you have any questions or
concerns during this time.
Table
lewill resume in the fall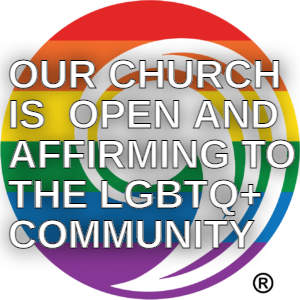 COPYRIGHT NOTICE
The information on this site is the property of Union Congregational.
No broadcasting or duplication of any sermons allowed without permission from Union Congregational.
CONTACT US
401 Lake Ave. E
PO Box 10
Email: unionucc401@gmail
Phone: 218-675-6300