401 Lake Ave E, Hackensack, MN
____________________
______
Church activities for the month of March are currently canceled.
In response to the COVID-19 (Coronavirus) pandemic, in accordance with UCC Minnesota Conference guidelines, we are changing how we practice Ministry during the month of March. We will be worshiping remotely through facebook live, and loading videos the next day to our website to keep people connected.
through
Even though we are physically separated, we will continue to be socially and spiritually connected.
This is uncharted territory for us, and is
only temporary.
During office hours, our emergency phone number
(218-507-1905) will be forwarded to either Pastor
Torri, or our office administrator Sabbastian.
Please call us if you have any questions or
concerns during this time.
Table
le
is currently serving meals "to go" or "for pick up" on
If you would like a meal, please contact Jo at 651-274-2145. Please give her your *name
isWi
UNION MEMORIAL SCHOLARSHIP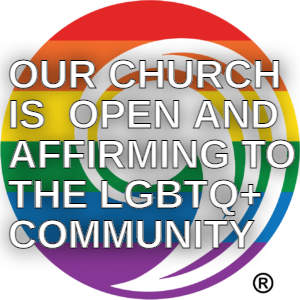 COPYRIGHT NOTICE
The information on this site is the property of Union Congregational.
No broadcasting or duplication of any sermons allowed without permission from Union Congregational.
CONTACT US
401 Lake Ave. E
PO Box 10
Email: unionucc401@gmail
Phone: 218-675-6300